This site requires a lot of work. We hope you find our efforts valuable and rewarding. Please consider offering your support. There is no minimum amount. Feel free to donate as you see fit, without restriction. Thank you...



Fukushima Accident Updates (Blog)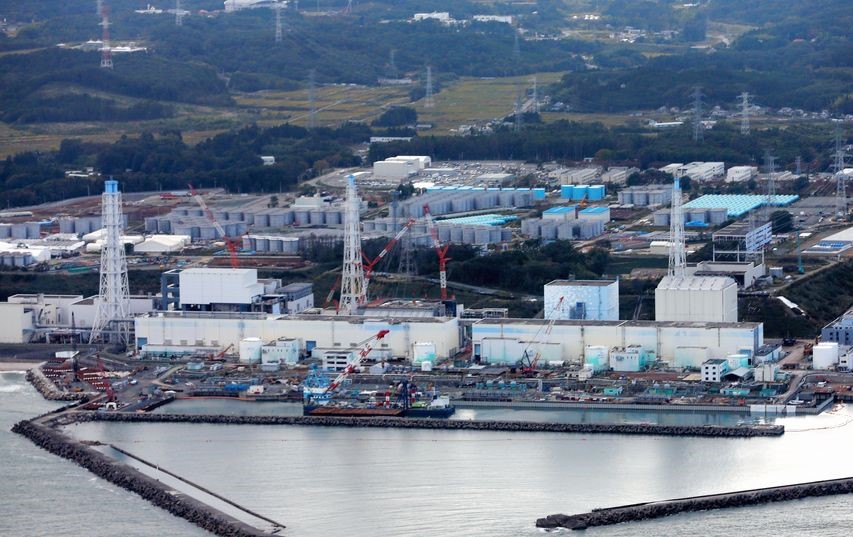 Your most reliable source of objective Fukushima News... summaries of news reports in Japan's Press on Fukushima Daiichi, often mis-stated as a nuclear disaster.

E-BOOKs - Fukushima: The First Five Days... taken from the hand-written operator's records during the first five days of the Fukushima Daiichi crisis . Available here and all E-book stores. Click here for more...
"Kimin: Japan's Forgotten People" - the untold story of Japan's 300,000 tsunami refugees, ignored by the world's news media. Available at all E-book stores/sites... Click here for more...
Please make a donation to keep this page financially viable! Scroll to the bottom of the menu on the left, and click on the donation button. THANK YOU! 
May 26, 2023
South Korean expert group visits F. Daiichi. They arrived on Monday, may 23, and left today. Their official purpose was to assess the safety of the impending release of essentially harmless wastewater to the ocean. The S. Koreans will next assess what Japan tells them, after returning home. The waters have been run through the ALPS system (Advanced Liquid Processing) which removed all radioisotopes except Tritium, the harmless, mildly radioactive isotope of hydrogen that is part of the water molecules. As such, it is virtually impossible to remove. (See Background Information on Tritium) Japan hopes the visit will dispel rumors and unfounded opinions and influence S. Korea to accept the impending release. Upon leaving, S. Korean team leader Yoo Guk Hee said,"We confirmed things such as how to control facilities and those valves function when the power is out during an emergency," This item was a lead story on virtually all Press outlets in Japan.https://www.hiroshimasyndrome.com/background-information-on-tritium.html - https://www3.nhk.or.jp/nhkworld/en/news/20230523_15/ - https://japantoday.com/category/national/S-Korean-experts-visit-Fukushima-nuclear-plant-before-treated-water-is-released-into-sea - https://photo.tepco.co.jp/en/date/2023-e/202305-e/230526-01e.html
 May 12, 2023
May 5, 2023
April 28, 2023
April 21, 2023
April 14, 2023
April 7, 2023
March 31, 2023
March 24, 2023 
March 17, 2023
March 11th marked 12 years since the Great East Japan Earthquake and Tsunami. All Japanese news outlets provided coverage, with a summation of the accident at F. Daiichi caused by the natural disasters. Rather than summarize each of essentially redundant postings, we will list the URLs for you to pick and choose which to read. Please be aware that the impending release of biologically innocuous wastewater dominates the postings. Regardless...
Next - 
https://www.hiroshimasyndrome.com/fukushima-136-12-31-2022-1-13-2023.html