Fukushima Accident Updates (Blog)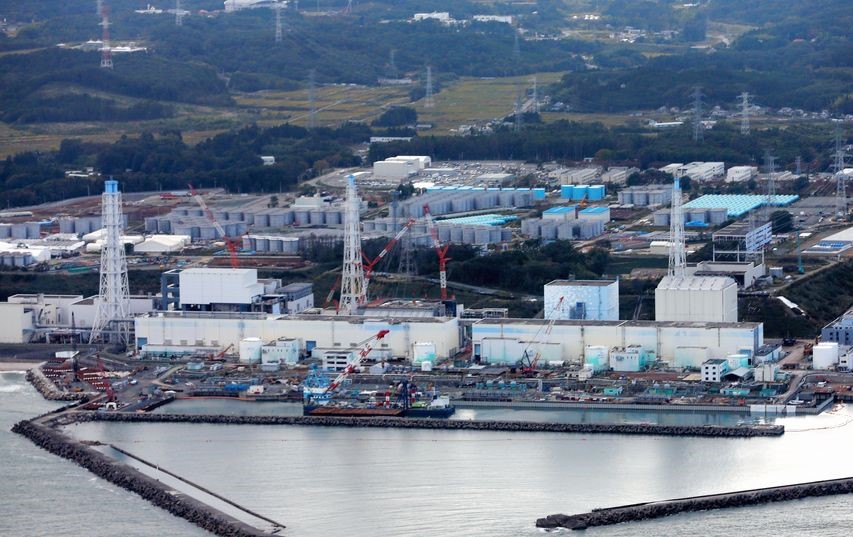 Your most reliable source of objective Fukushima News. No "spins"...just summaries of news reports in Japan's Press, which calls the Fukushima accident a nuclear disaster. 
There are regularly-updated pages on this site concerning popular Fukushima issues, such as  Fukushima Evacuee Compensation Payments (updated monthly)!

E-BOOKs - Fukushima: The First Five Days... taken from the hand-written operator's records during the first five days of the Fukushima Daiichi crisis . Available here and all E-book stores. Click here for more...
"Kimin: Japan's Forgotten People" - the untold story of Japan's 300,000 tsunami refugees, ignored by the world's news media. Available at all E-book stores/sites... Click here for more...
Please make a 2020 donation (This page doesn't run itself…) 
March 27, 2020
The Fukushima evacuee compensation figures continue to rise. Here the numbers through March, 2020 can be accessed here… https://www.hiroshimasyndrome.com/fukushima-evacuee-compensation-payments.html
Tepco posts its plan for the agonizingly slow release of purified F. Daiichi waste water. The company's draft subcommittee report says they will use raw seawater to dilute the liquid and bleed it out to the sea over a thirty year period. Further, the dilution will have an activity limit of 1,500 Becquerels per liter, which is one-fortieth of Japan's regulatory limit for Tritium in seawater (60,000 Bq/l). For comparison, the World Health Organization limit for Tritium in drinking water is 10,000 Bq/l. (For the actual risk posed by Tritium, see…  https://www.hiroshimasyndrome.com/background-information-on-tritium.html) For residual radioisotopes remaining in a small fraction of the tanks that have a concentration of more than 100 times Japan's regulatory limit, secondary retreatment. Secondary treatment includes Strontium removal by adsorption, followed by re-running the water through ALPS (the high-efficiency Advanced Liquid Processing System). Precautions to limit reputational damage, local communication initiatives to possibly preclude damaging rumors, and a policy statement on future countermeasures to dispel persistent rumors, are included in the draft. The references appendix posts a reasonable explanation of the essentially harmless nature of Tritium's exceedingly weak beta radiation emission. For example, nearly all other betas pass through a thin piece of paper, but not Tritium's. The piece of paper attenuates Tritium's beta completely! Technically, Tepco has yet to formally decide between dilution/release and evaporation for eliminating the wastewater build-up at F. Daiichi. Tepco officer Junichi Matsumoto explains, "We haven't (officially) decided whether to release the water into the sea or atmosphere," while admitting that sea release is the better option.  Meanwhile, the die-hard antinuclear Press outlet, Asahi Shimbun", continues its nine-year-long process of F. Daiichi disinformation and blatant obfuscation. For example, it states that essentially harmless Tritium is "a particularly nasty substance" that might be safe to release only because the affected area "…would be limited to around the nuclear plant"!  https://www7.tepco.co.jp/wp-content/uploads/handouts_200324_01-e.pdf -- https://www3.nhk.or.jp/nhkworld/en/news/20200324_42/ -- https://mainichi.jp/english/articles/20200325/p2a/00m/0na/012000c -- http://www.asahi.com/ajw/articles/13243911
Fukushima's governor vows to enrich the prefecture's future. Governor Masao Uchibori says he is determined to "work together to build a vibrant and appealing future for Fukushima" with "Fukushima pride". He is convinced that Fukushima's work with respect to reconstruction will lead the way in regional "restoration and rebirth". He added, "We want to thank everyone who has supported Fukushima and everyone who keeps us in their thoughts. We wish for people all over the world to see Fukushima shining with the light of hope as we move forward toward revitalization, one step at a time." http://www.fukushimaminponews.com/news.html?id=998
March 20, 2020
March 13, 2020
The ninth anniversary of the Great East Japan Earthquake and Tsunami occurred on Wednesday, March 11th. As with the past eight anniversaries, Japan's Press was alive with Fukushima articles, although fewer than past years due to coronavirus articles taking precedent. First, the more positive reports…
Now… for reports that have a more-or-less negative slant…
March 6, 2020
Part of Futaba's Tokyo-mandated evacuation order is rescinded. The entire host community for F. Daiichi has been listed as a difficult-to-return (i.e. off-limits) zone since 2011. Lifting the order allows full operation of the town's train station on the JR Joban line, although the return of residents is not expected until sufficient infrastructure has been restored. A town official said, "We are aiming to have the return of residents starting in the spring of 2022." 95% of Futaba remains restricted, but the partial lifting will accommodate the Olympic torch relay planned for March 26th. Olympic organizers have reported, "In addition to building excitement across the country ahead of the Tokyo 2020 Games and promoting the Olympic values, the Olympic Torch Relay aims to demonstrate solidarity with the regions still recovering from the 2011 earthquake and tsunami." Additional restrictions have also been lifted for parts of F. Daiichi co-host Okuma. https://www3.nhk.or.jp/nhkworld/en/news/20200304_07/ -- https://japantoday.com/category/national/japan-lifts-evacuation-order-for-part-of-disaster-hit-fukushima-town -- http://www.asahi.com/ajw/articles/13185645
IAEA Director General Rafael Grossi supports releasing purified F. Daiichi wastewater to the sea. He says offshore release and atmospheric release of vapor are both technically feasible and "in line with international practice." He cautioned that everyone maintain close cooperation with the IAEA in the attempt to curb unfounded fears and rumors. https://www.jaif.or.jp/en/toward-understanding-on-disposal-of-the-treated-water-in-cooperation-with-the-iaea/
Canadian William McMichael brings students to Fukushima University to dispel misconceptions. He says, "I love Fukushima and couldn't accept the awful treatment the prefecture was receiving." He began the effort when he saw Press coverage of the disaster exaggerated the damage done, and said the region was uninhabitable and resembled ground zero after an atomic bomb was dropped. He says, "Fukushima isn't dead! I want people to know that they're looking ahead and moving forward." Unfortunately, his initial efforts in 2011 received essentially the same fake Press as the disaster itself. But, as time has passed, McMichael's Hope Tourism program has grown in popularity and created ambassadors for Fukushima around the world. https://english.kyodonews.net/news/2020/03/228c61b5d796-canadian-leads-program-on-fukushima-for-overseas-students.html
Fukushima Prefecture is falsely depicted as deadly by an American sci-fi show. The series "Zoo" labeled the prefecture a "land of radioactive pollution". One character says, "Fukushima? As in nuclear reactors, radiation leaks, and deadly fallout?" During the episode bats fly unusually high and horses turn violent due to the radiation. But, when the DVD of the show was made available in Japan, the misleading dialogue has been omitted. Why? The distributor said it is because of the sensitivities around the issue! https://jen.jiji.com/jc/eng?g=eco&k=2020030500725
Japan's Foreign Ministry will not sponsor a United Nations Hiroshima exhibit because it includes images of Chernobyl and Fukushima. The exhibit is scheduled to open on April 27. It has been organized by a confederation of A-and H-Bomb Sufferers Organizations and jointly hosted by Hiroshima and Nagasaki city governments for more than 15 years. The exhibit is shown in New York every five years, but this is the first time Tokyo has had problems with it. The Ministry's reason is "one of three pillars of the Nuclear Non-proliferation Treaty is the peaceful use of nuclear power," implying that bombs should not be confused with reactors. Foreign Minister Toshimitsu Motegi said, "The issue has been under review accordingly by the ministry and I cannot comment on the exchanges with (the exhibit organizers) at this time." http://www.asahi.com/ajw/articles/13185549
Unfounded fears of Fukushima radiation continue unabated in South Korea. There is an historically poor bilateral relationship between Japan and Korea. South Korean President Moon Jae-in has voiced safety issues in the international community since he took office. He argues that Tokyo has not taken the hypothetical impacts on the human body and the marine environment if there is a wastewater release to the sea. Korea's concerns have amplified since Tokyo announced a release to the sea was feasible, from the standpoint of safety. https://jen.jiji.com/jc/eng?g=eco&k=2020030401214
February 28, 2020
(The latest figures on government-mandated financial compensation to Fukushima evacuees is posted here… https://www.hiroshimasyndrome.com/fukushima-evacuee-compensation-payments.html)
All restrictions on Fukushima fish shipments have been rescinded. This good news was rendered by Tokyo's Nuclear Emergency Response Headquarters on Tuesday. All 44 species are fully available to consumers without limitations for sale and consumption. A legal limit of 100 Becquerels of total Cesium per kilogram was invoked in June, 2012. By January of last year, only one species exceeded the limit… the stingray. However, none of the 1,008 stingrays tested since then have failed the assessment. As of January 23rd, tested stingrays showed no detectible Cesium-137 or Cs-134 (the so-called fingerprint isotope for accident-spawned contamination). In fact, none of the 43 fish taken within 20 kilometers showed any detectible Cs-134. Regardless of the legal restriction being lifted, The Fukushima Fisheries will voluntarily refrain from fishing the ocean within 10 kilometers of F. Daiichi. https://jen.jiji.com/jc/eng?g=eco&k=2020022501227 -- https://the-japan-news.com/news/article/0006379345 -- https://www7.tepco.co.jp/wp-content/uploads/handouts_200226_01-e.pdf
The head of the International Atomic Energy Agency says the sea release of purified F. Daiichi wastewater is safe. Specifically, the isotopic limits set by Japan for discharge meet global standards. After visiting F. Daiichi on Wednesday, IAEA Director General Rafael Grossi said, "Whatever way forward must be based on a scientific process, a process which is based on a scientifically based and proven methodology. It is obvious that any methodology can be criticized. What we are saying from a technical point of view is that this process is in line with international practice." He added that this practice is common around the world even when the water is not then result of an emergency. The IAEA promises to provide whatever support Japan needs to make it happen. Meanwhile, a poll of Fukushima residents finds that 57% oppose releasing the wastewater to the sea. 31% support the release, which is the highest supportive percentage since the annual poll has been taken. https://english.kyodonews.net/news/2020/02/88570e0acba2-update1-iaea-chief-says-fukushima-water-release-plan-meets-global-standards.html -- http://www.asahi.com/ajw/articles/13172248 (poll results)
Japan's Nuclear Regulation Authority approves the plans for restart of Onagawa unit #2. Though the plant itself had little damage due to the March 2011 quake and tsunami, its being nearest the epicenter of the temblor (~100 kilometers) has made it difficult to convince the NRA and local officials that the plant is safe to operate. The NRA announced the decision on Wednesday, after reviewing the required documentation supplied by owner-operator Tohoku Electric Company and review of numerous public opinions. NRA Chairman Toyoshi Fuketa said that Tohoku Electric had "generally responded properly to the NRA's requests." Onagawa #2 is the second Tohoku-region BWR to be deemed safe according to the NRA's stringent safety standards. The first was Tokai unit #2 in Ibaraki Prefecture. It should be noted that the Onagawa station was a safe haven for hundreds of local people during the 5-day blackout following the natural disasters, providing food, water, and bedding on-site and free of charge. Before restart can be allowed by the NRA, several safety upgrades must be completed, including a 29-meter high anti-tsunami sea wall. In addition, whether or not the unit will be approved for restart by local officials remains as an issue! https://www3.nhk.or.jp/nhkworld/en/news/20200226_21/ -- https://www.jaif.or.jp/en/nra-approves-changes-to-reactor-installation-for-onagawa-2-under-new-regulatory-standards/
February 21, 2020
The new IAEA director will visit F. Daiichi next week. This will be International Atomic Energy Agency Director General Rafael Grossi's his first trip to Japan since he took office in December. Grossi will meet with Foreign Minister Toshimitsu Motegi, Industry Minister Hiroshi Kajiyama, and visit the Fukushima Daiichi site during his stay. His main concern with F. Daiichi is the disposal of purified waste water. https://www3.nhk.or.jp/nhkworld/en/news/20200218_42/
The remote visual examination inside F. Daiichi Unit #1 containment will be delayed. The initial plan was to begin the inspection before the end of March. Last June, Tepco began drilling a ten-inch access hole through the inner containment vessel door.  Radioactive airborne contamination was generated. Airborne monitors detected the increase and the drilling was terminated. On January 14, the drilling resumed for about ten days to determine if new precautions could keep airborne contamination at bay. It has been determined that further precautions are warranted. The hole is needed to gather some resolidified debris from the inner containment, as well as allow inspection of the physical status of the inner vessel. http://www.fukushimaminponews.com/news.html?id=994
Tepco is ordered to further compensate voluntary evacuees. The Fukushima District Court awarded local residents 50 plaintiffs, who admit their problem is fear of radiation, $108,000 more money for psychological damage. Mediators had previously recommended this sum as a settlement, but Tepco said they would not comply. Presiding Judge Toru Endo said voluntary evacuees live in a continual state of fear due to the prospect of radiation exposure, and should be compensated above and beyond the more than $3 billion already doled out to voluntary evacuees. The company is considering an appropriate response. Plaintiff's Lawyer Yoshitaro Nomura condemned Tepco, saying, "Refusing the court's settlement offer was outrageous. It amounted to ignoring the company's responsibility for causing this unprecedented nuclear disaster." http://www.asahi.com/ajw/articles/13144481 -- https://www.hiroshimasyndrome.com/fukushima-evacuee-compensation-payments.html
February 14, 2020
Tohoku Electric President Hiroya Harada says Onagawa unit #2 is "close to a major turning point toward restarting the plant." He emphasized three "pillars" of leadership: nuclear safety, preparedness for severe accidents, and a trusting relationship with the local community. Nuclear Regulation Authority members asked Tohoku to make full use to the regulator's new Corrective Action Program, scheduled for approval in April. President Harada pointed out that motivation and awareness with the staff at the nuke station continue to rise. Although much work still needs to be done, he feels all will be completed by March 2021. Onagawa #2 will probably be the first Boiling Water Reactor plant to restart since the 2011 nuke accident.  https://www.jaif.or.jp/en/nra-exchanges-views-with-tohoku-electric-president-who-says-major-turning-point-is-approaching-toward-restart/
·         An expert committee gives Tepco high marks on its state of improvement.  The Nuclear Reform Monitoring Committee, an independent group, is chaired by Dr. Dale Klein of the US Nuclear Regulatory Commission. The conclusion was rendered on February 4th. The committee reviewed Tepco's latest self-assessment, based on past group recommendations, and gave the company high marks, across the board. Dr. Klein added that Tepco's ability to recognize problems independent of his committee was noticeable. Plus, he emphasized the company's ability to evaluate itself and identify areas that need improvement. In addition, he praised Tepco's ability to explain technical subjects, especially radiological. Tepco's efforts are reviewed by the committee quarterly. https://www.jaif.or.jp/en/nuclear-reform-monitoring-committee-cites-major-progress-at-tepco-giving-high-marks-to-its-state-of-improvement-on-priority-issues/
(It is noteworthy that neither of the two previous postings was picked up by Japan's popular Press… yet another instance of its general antinuclear bias!)
February 7, 2020
January 31, 2020
January 24, 2020
The latest monthly data on Fukushima evacuee compensation has been posted. https://www.hiroshimasyndrome.com/fukushima-evacuee-compensation-payments.html
The 2020 Olympic Torch relay will include Futaba. While the entire town is currently under a Tokyo-mandated evacuation order, part of it is scheduled to be re-opened on March 4th. The route was approved by Fukushima's torch relay committee on Wednesday and will pass through 25 Fukushima municipalities before it leaves the prefecture for the other 46 prefectures of the island nation. Fukushima governor Masao Uchibori said that adding Futaba Town to the route sends a strong positive message to people inside and outside Japan. Both of F. Daiichi's host towns -- Futaba and Okuma -- will now be part of the pre-Olympic mega-marathon of relays for the torch. The Olympic torch will arrive in Japan March 20th in Ishinomaki, and pass through Miyagi and Iwate Prefectures by train before arriving at the J-Village. https://www3.nhk.or.jp/nhkworld/en/news/20200123_31/ -- https://jen.jiji.com/jc/eng?g=eco&k=2020012300706 -- https://mainichi.jp/english/articles/20200118/p2g/00m/0sp/034000c
On January 17th, Tokyo decided to lift evacuation orders for parts Futaba, Okuma, and Tomioka Towns. This marks the first time lifting restrictions for any part of Futaba has been considered. It will positively affect 229 former residents in 75 households, and the new JR Joban train station. The Futaba restrictions will cease on March 4th, while sections of Okuma and Tomioka will experience the same on March 5th and 10th, respectively. Minister Kazunori Tanaka of the Reconstruction Agency said that this is a major step forward for Fukushima reconstruction and serves to refute unfounded rumors. https://www.jaif.or.jp/en/evacuation-orders-for-futaba-okuma-tomioka-towns-to-be-partially-lifted-in-march-with-jr-joban-line-to-be-completely-reopened-for-service/
10 kilograms of Fukushima's specialty persimmons have been shipped to the United Arab Emirates. This is the first export of the fruit outside Japan since the March 2011 nuke accident. The dried fruit is a favorite in the UAE. The Japan Agricultural Cooperatives and Fukushima government hopes this will be a stepping stone for other Middle Eastern markets. Additionally, several hundred kilograms of the fruit is planned to be shipped to Thailand this winter. 1,231 tons  were shipped from the Prefecture in 2010. The crop totaled 930 tons in 2018. http://www.fukushimaminponews.com/news.html?id=987
A Fukushima farming couple hopes to spur recovery with milk from Jersey cattle. Their farm in Samegawa Village is 100 kilometers from F. Daiichi. But, its reputation has been stigmatized because it is located in Fukushima Prefecture. The Jerseys are from a breed specific to the British Channel Islands and are known for a high-quality milk, rich in crème. The farm is run by Daisuke and Nana Shimizu. Daisuke says, "We want to be a symbol, a model, for children...who want to try their hand at dairy farming or agriculture." Jersey milk is a specialty since 99% of Japan's milk comes from holsteins.  https://english.kyodonews.net/news/2020/01/96f471346bf5-hold-farm-feature-with-google-map.html
The IAEA focuses on the importance of the NRA's nuclear energy communication. On January 21, an eight-day mission by the Integrated Regulatory Review Service (IRRS), a team of experts sent by the International Atomic Energy Agency (IAEA), ended. Team leader Ramsey Jamal, vice president of the Canadian Nuclear Safety Commission (CNSC), said Japan has made "quite significant improvement" in nuclear safety since the last IRRS visit, four years ago. One area stressed was improving training for regulatory inspectors and facilitating access to nuclear stations. However, Jamal added, "Although the independence of the regulatory body (i.e. the Nuclear Regulation Authority) should never be impaired, its communication with the industry contributes to nuclear safety" and could be improved. NRA Chairman Toyoshi Fuketa thanked the IRRS and said,  "…neglecting continuous improvement would never be allowed." https://www.jaif.or.jp/en/finishing-mission-in-japan-iaeas-irrs-points-out-importance-of-nras-communicating-with-nuclear-industry/
Tepco expands its 40 years estimate for F. Daiichi decommissioning to 44 years. The revised schedule has four stages: 10 years for the first stage, 12 years for the second stage and 11 years each for the third and fourth stages. The first stage will focus on surveying radioactive contamination, the second on clearing equipment around the four damaged units, the third on the removal of the reactors, and the fourth on demolishing the reactor buildings. Tepco will submit its new plans to the Nuclear Regulation Authority after getting approval from the municipal governments of Tomioka and Naraha, as well as the Fukushima Prefectural Government. https://www.japantimes.co.jp/news/2020/01/23/national/tepco-fukushima-decommissioning/#.Xinx9DJKiUl
The head of the NRA defends its safety assessment of Ikata nuclear station, despite the recent Hiroshima High Court ruling that ordered closure of unit #3. The court said the unit's operation poses an undue danger to local residents, and the NRA underestimated the impact of the eruption of a volcano some 130 kilometers away.  NRA Chairman Toyoshi Fuketa defended the Ikata unit #3 safety assessment, but said he has no intention of interfering with the court's decision. https://www3.nhk.or.jp/nhkworld/en/news/20200123_13/
 Next page - https://www.hiroshimasyndrome.com/fukushima-124-3-10-2020.html